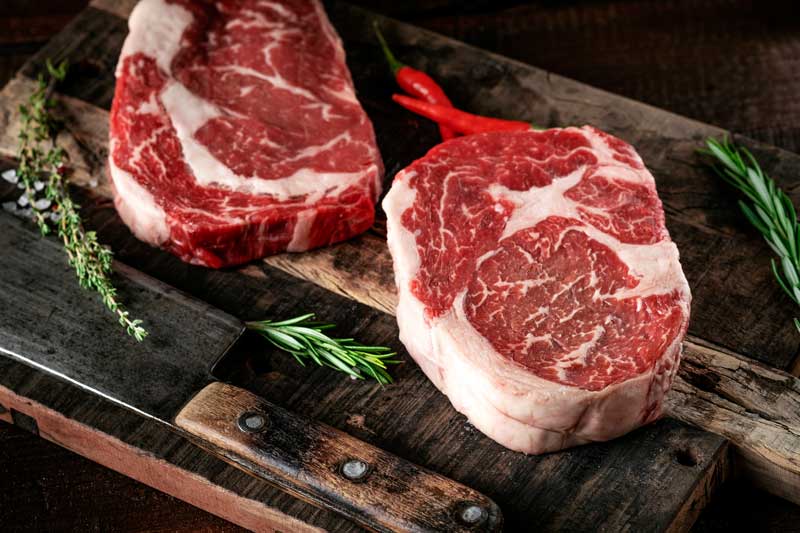 About Us
We created Better Beef Company to achieve a specific goal: to provide the world with premium quality beef. Simply stated, yet complex to achieve, premium quality beef production requires careful cattle husbandry throughout the entire process. Our extensive cattle knowledge and how to care for them is what separates our beef from the corporate competition. We own all our cattle, which allows us to control their care and feed. No middleman, direct from the rancher to you. This is why we can say with confidence that we offer Better Beef!
We hand select our best prime and choice cattle for the Better Beef brand. These cattle eat a vegetarian diet of grains and forages. They are humanely raised eating only the highest quality feed maintaining a happy life. "Happy cows means Better Beef delivered to your table."
5325 Commercial St. South
Salem, Oregon 97306
550 Pacific Blvd SW
Albany, Oregon 97321
Hours
Mon. – Fri. 11 a.m. to 6 p.m.
Sat. 11 a.m. to 5 p.m.
Phone
Quote from the founder –
"even as a young kid I always had a passion for cattle. I believe the first $100 I got my hands on, I used to purchase an orphaned calf which I started feeding with a bottle and loved watching him grow. Few things in life match the satisfaction of enjoying well cared for cattle, from birth all the way to the dinner table."